Using AI Expert System to help the beneficiaries of Sanchar Kranti Yojana (SKY) Project.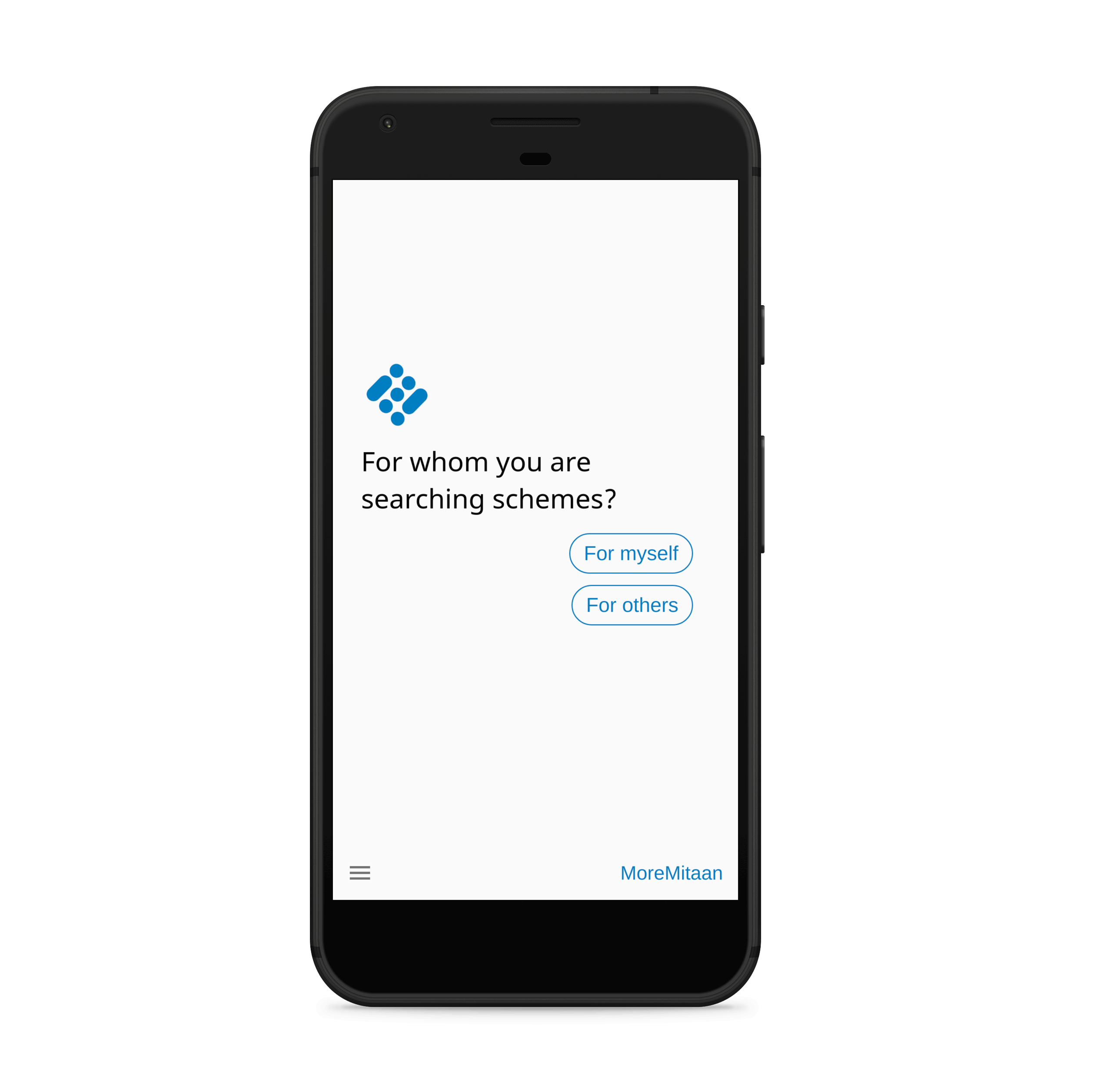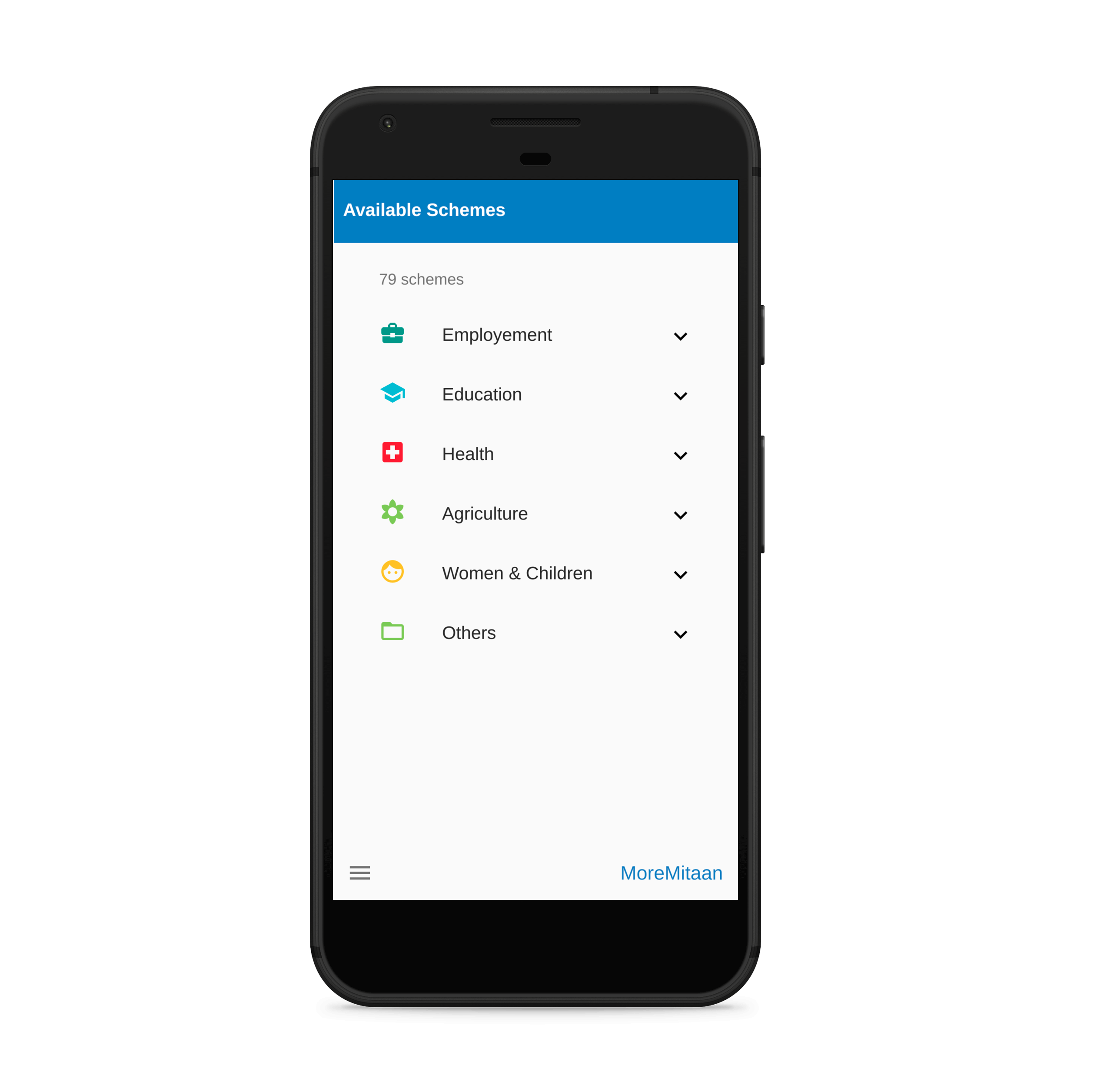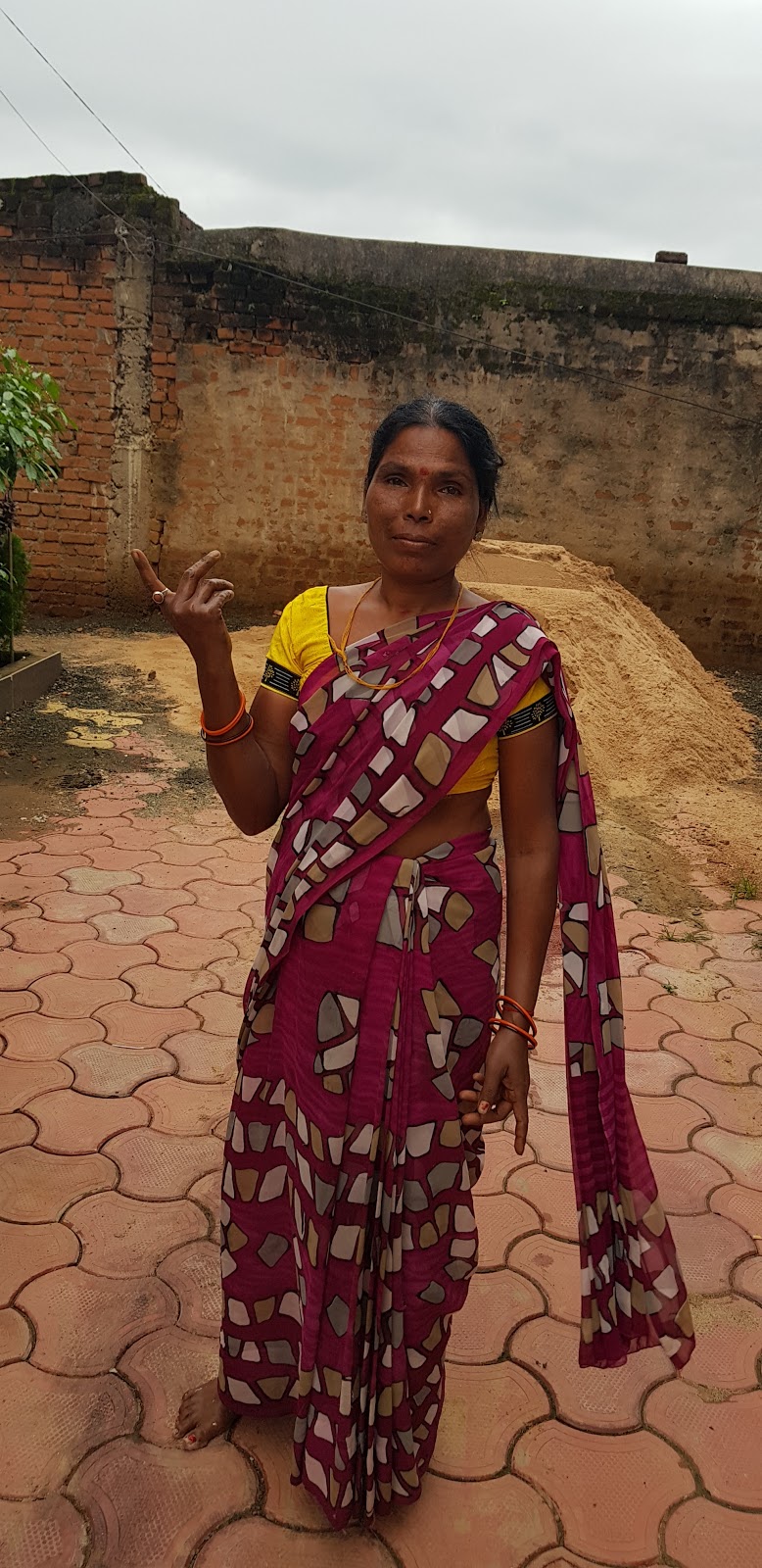 Meet Our User :
Geeta Didi from Pathalgaon (C.G.)
Geeta Didi does farming with her husband.
She feels that the government is not doing much for her.
She has no clue that there are more than
481
schemes/ programmes which are applicable to citizens of Chhattisgarh!
And we think we can help her. Now that she has access to a Smartphone ( a Micromax Bharat 2 with Included Internet from Jio), we need to help her access this information.
Limited Storage Memory
The Smartphones have a limited storage memory of 4 GB. So the app size cannot be very large.
Flaky Internet Connection
The Internet connection is not very reliable in remote areas and data is limited too.
Limited Computation and Battery
With a limited RAM, CPU and Battery Backup, the phones are not very powerful.
0.1% Memory Usage
Our app together with all the scheme information, the Expert system and computation engine doesn't exceed 4 MB on the device.
Offline Persistence
Our App works without Internet Connection by default. If Internet is present, the schemes are updated and stored locally.
Lite and Efficient
With no services running in the background, no costly computation and single-threaded execution, our app is designed for efficiency.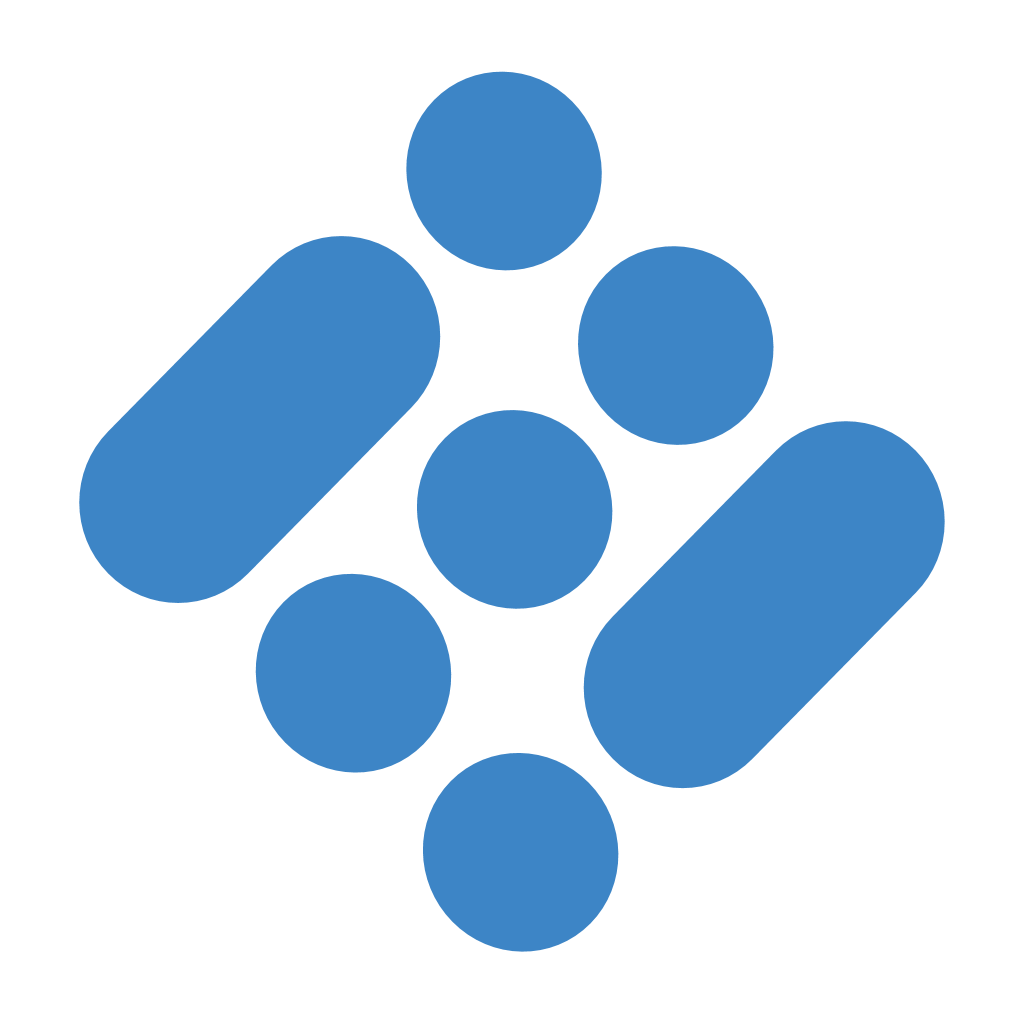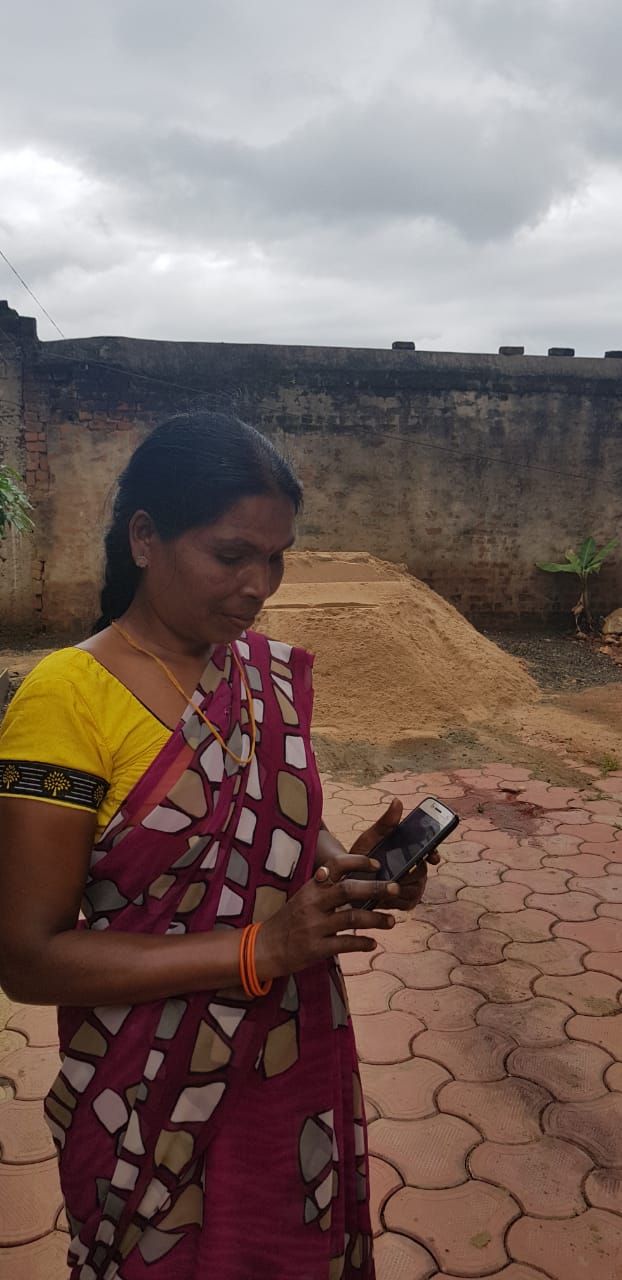 Our User is getting her first smartphone through Chhattisgarh Government's Sanchar Kranti Yojana (SKY Scheme).
Knows Chhattisgarhi, Hindi and Maybe English.
Is not familiar with technology in general and smartphones in particular.
Will greatly benefit from easy to use and simple UI/UX.
Has someone in the family who does know how to use a phone, so will probably learn from them or tell them to do the task for them.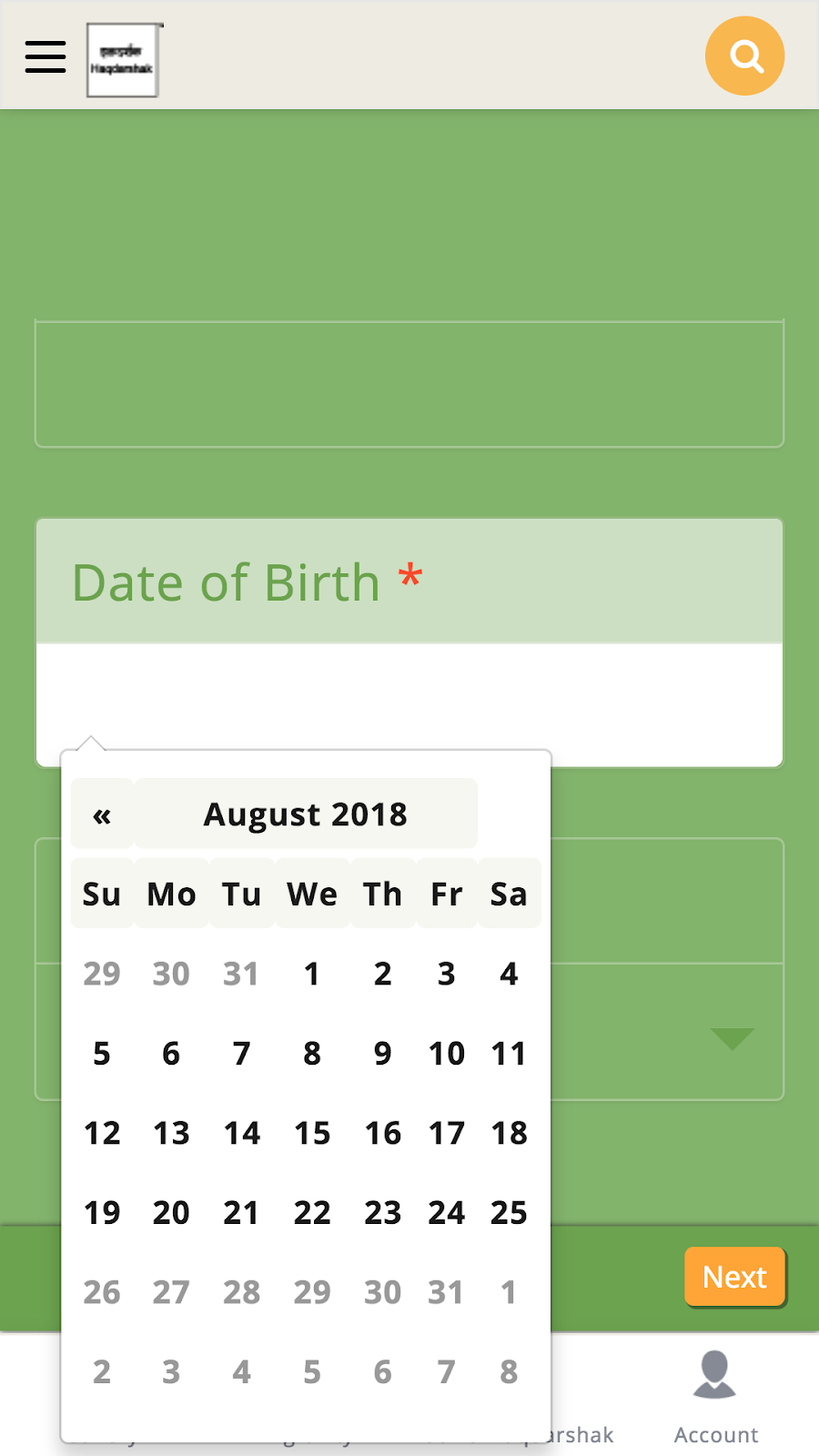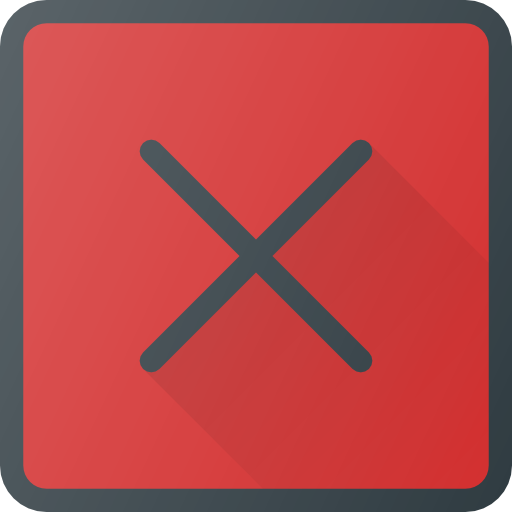 When trying the UI with our users, we came up with multiple revelations. One of them was as simple as an input for the date of birth.
Most users got stuck at selecting Date of Birth because the standard UI design was difficult to understand and use by our target user.
So we had to come up with one of our own.
Geeta Didi has now an app designed keeping her in mind rather than an elite user.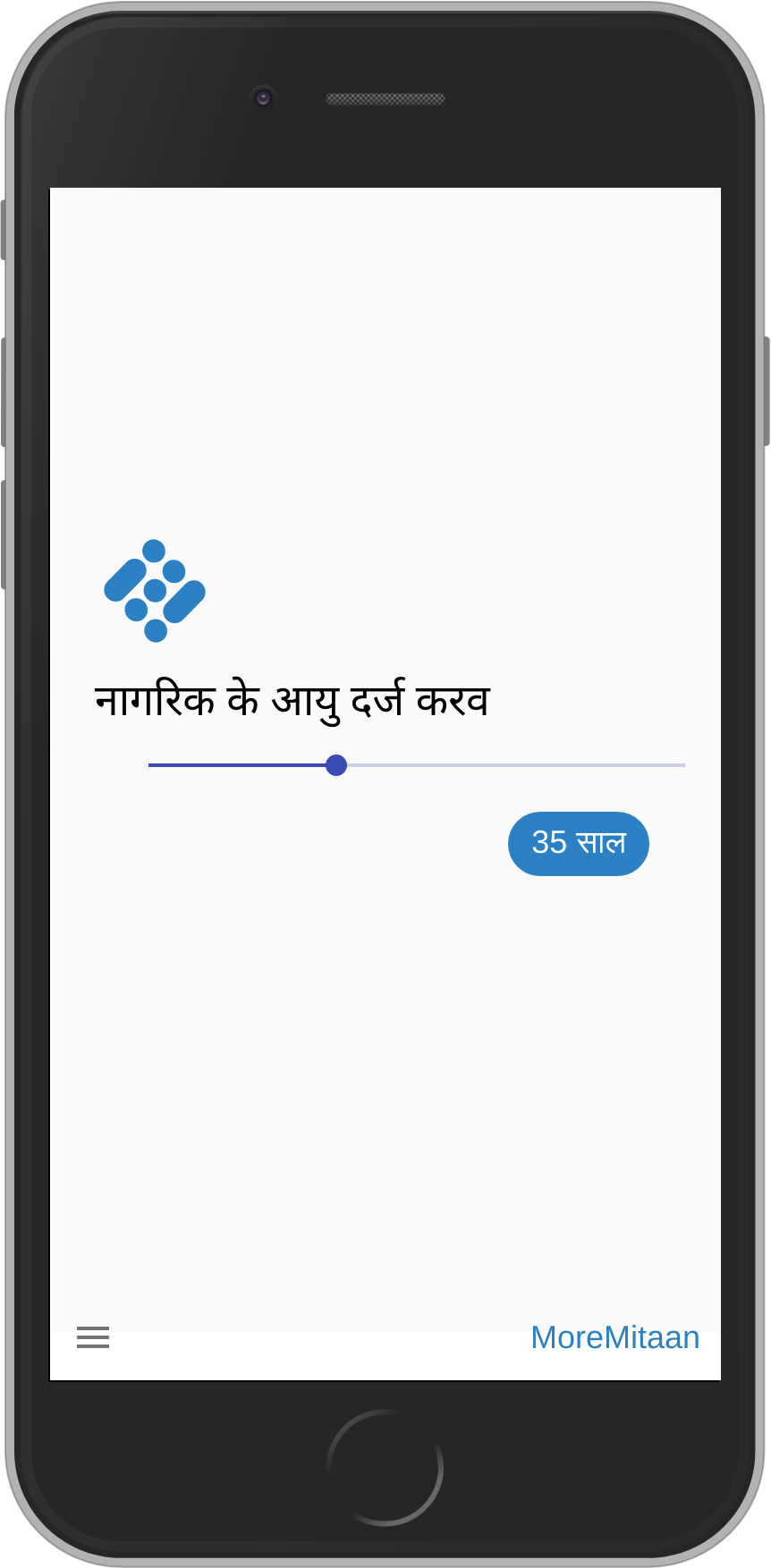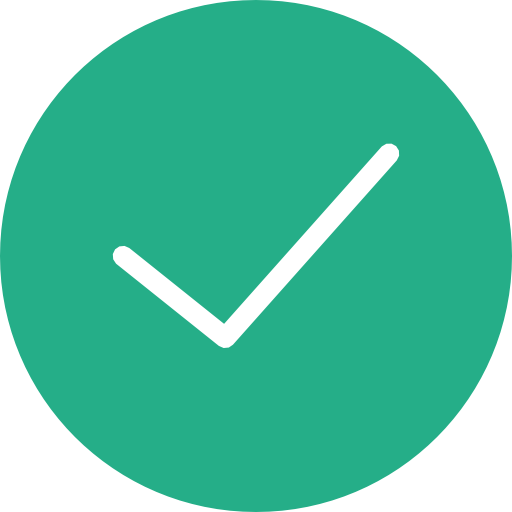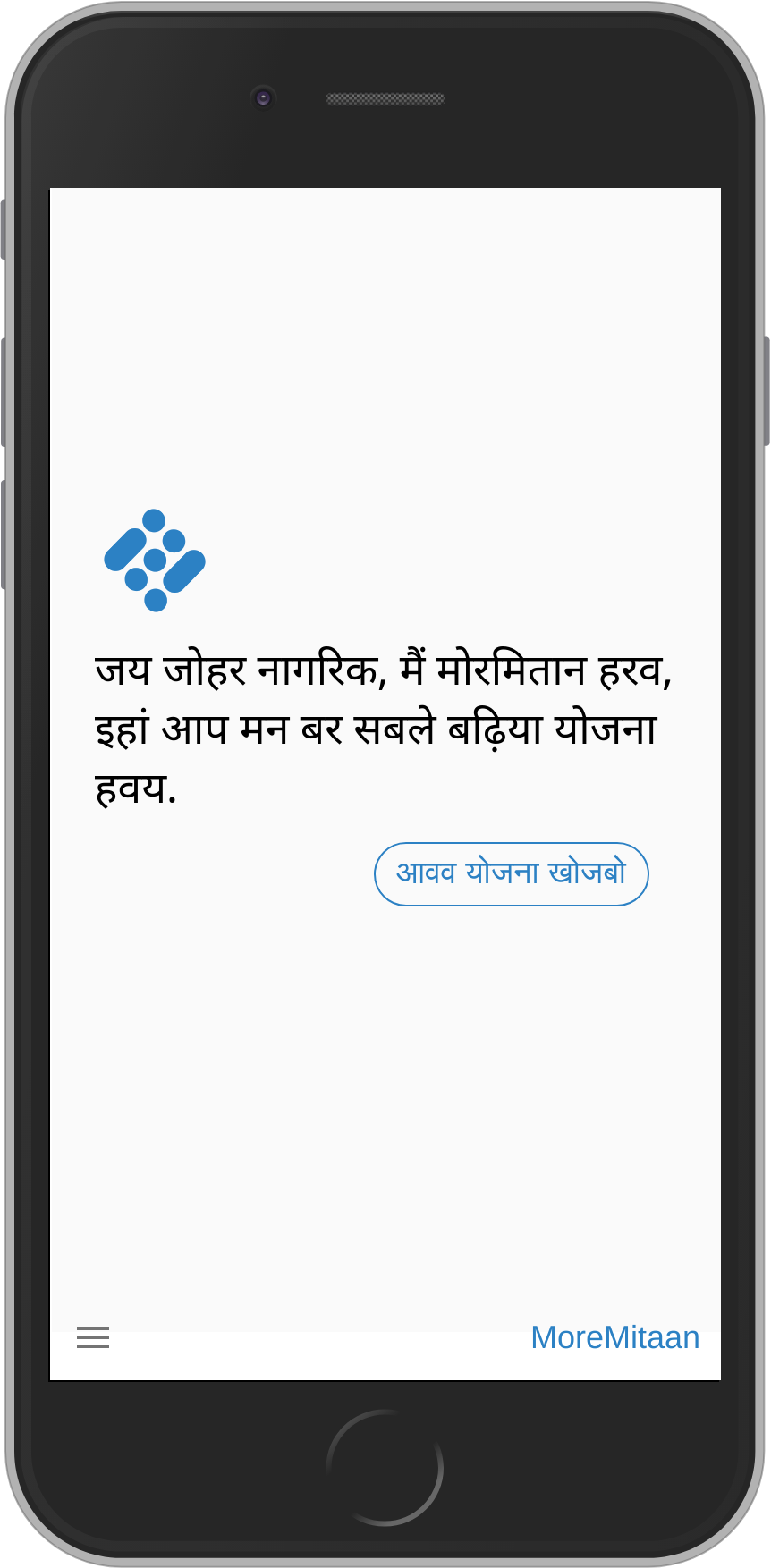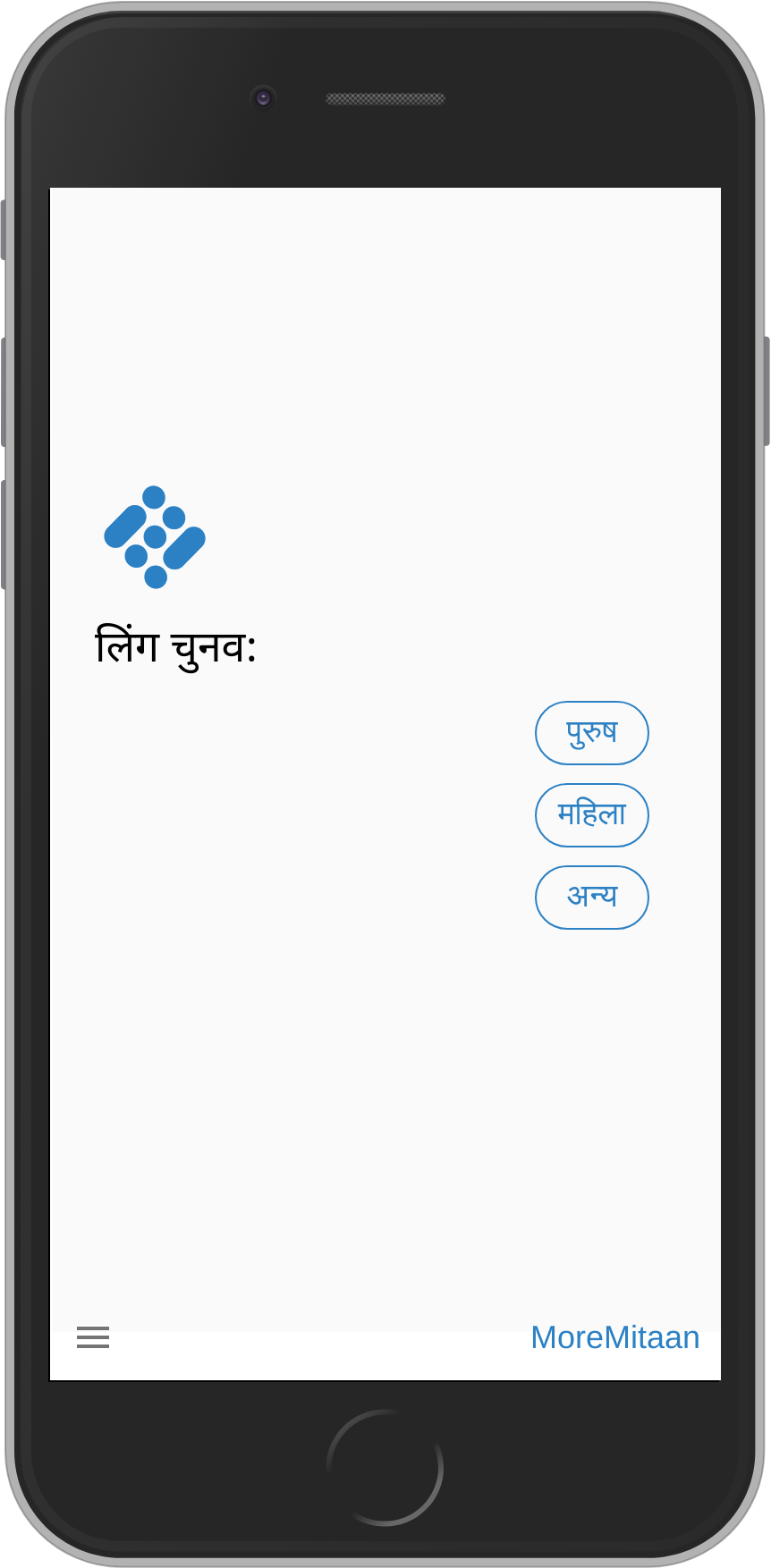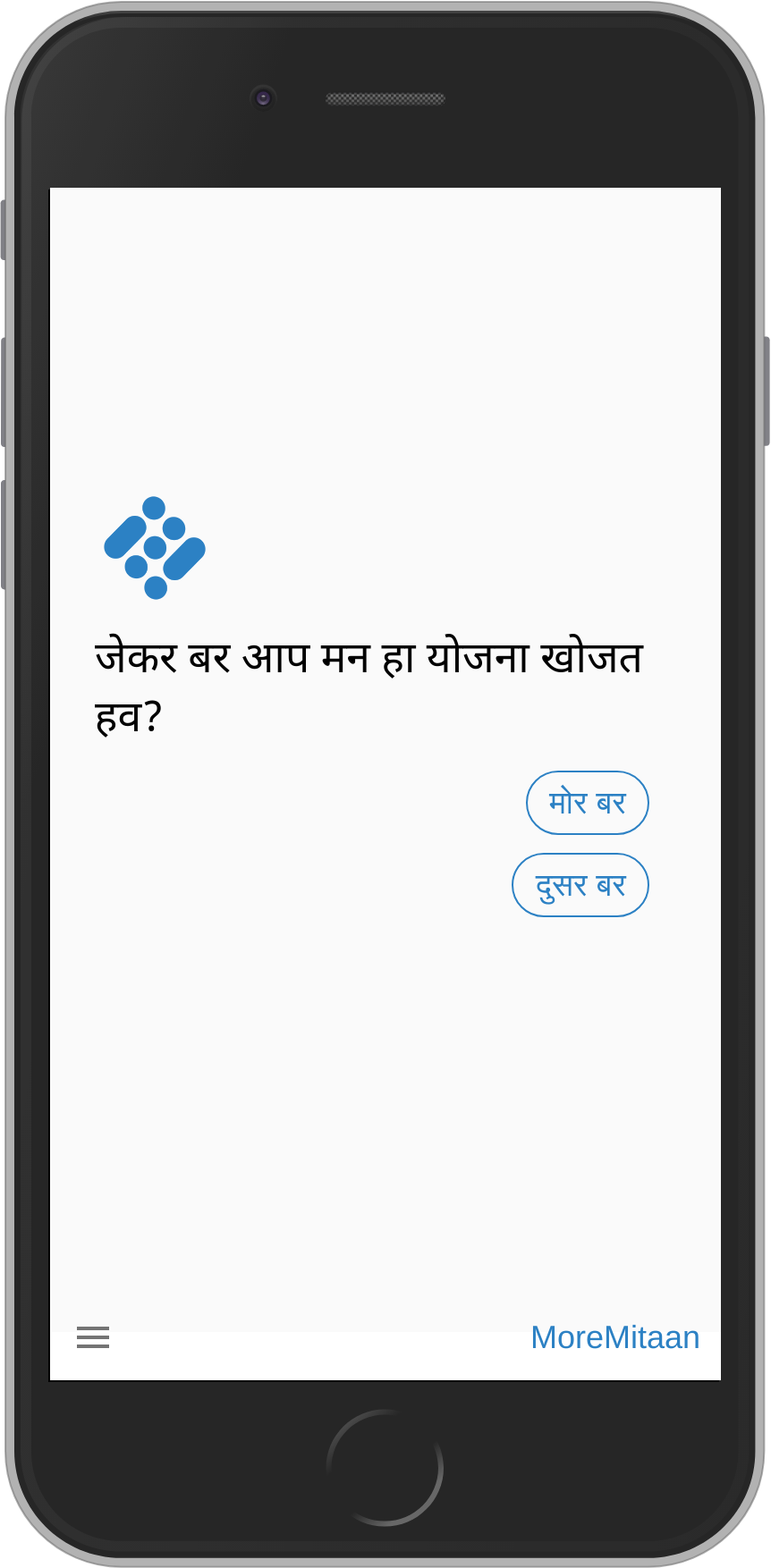 Easy , Simple yet Powerful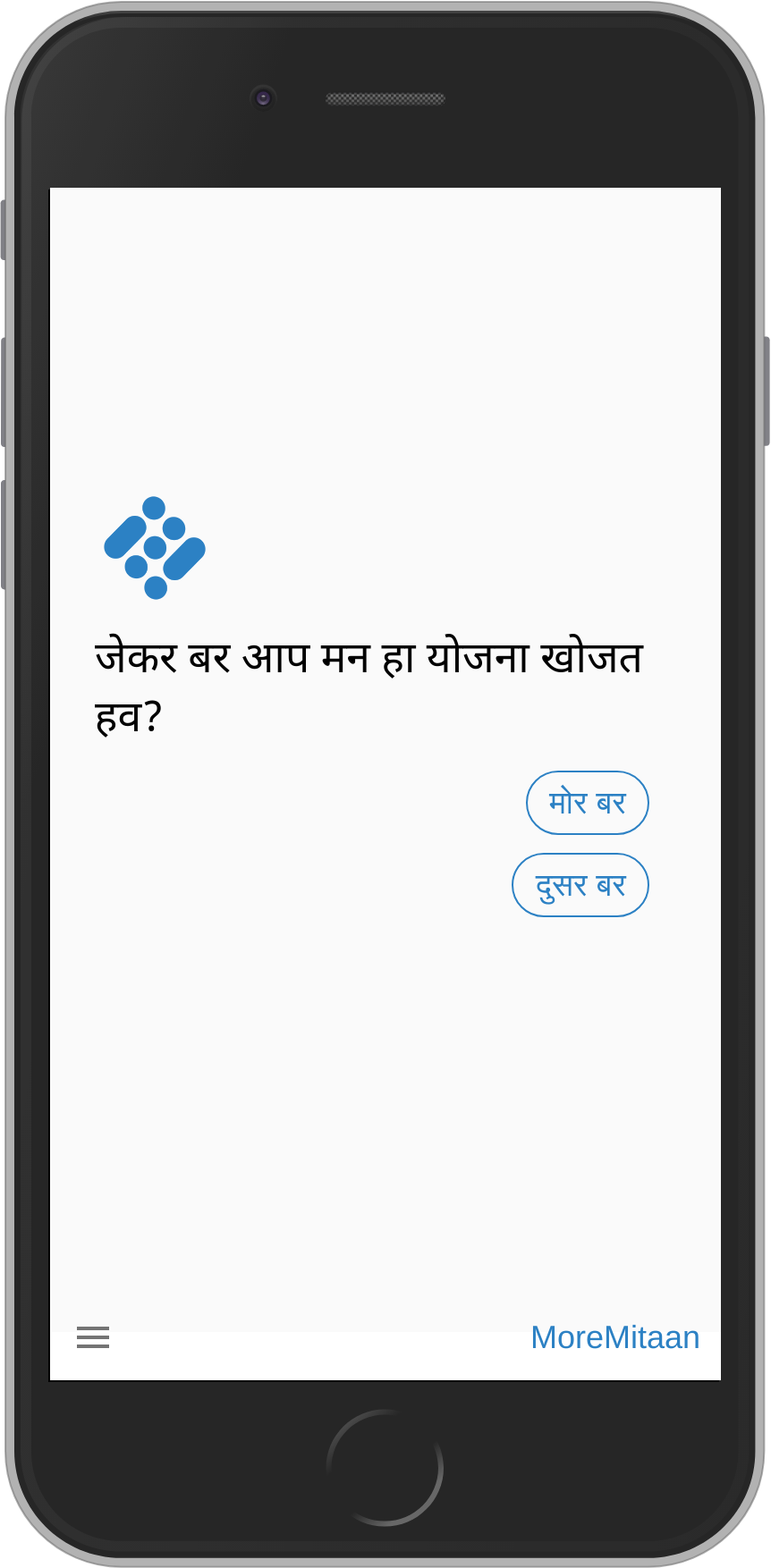 1. Audio to text
This feature will be useful for citizens who can't type. They would be able to type using speech and our team will get in touch with them for application process
2. Recorded audio notifications
As and when new benefits are available for beneficiaries, we will push an audio notifications for citizens based on the qualification criteria and the demography entered by citizen
3. Telephonic support
Citizens would be able to access information, apply, track application etc. through the app. Along with this, they can make a call to our center for any support
If Our User is not an Expert, our System should Be!
Because our user is an unconventional demographic for typical apps, we chose an unconventional solution, a combination of technology and humans: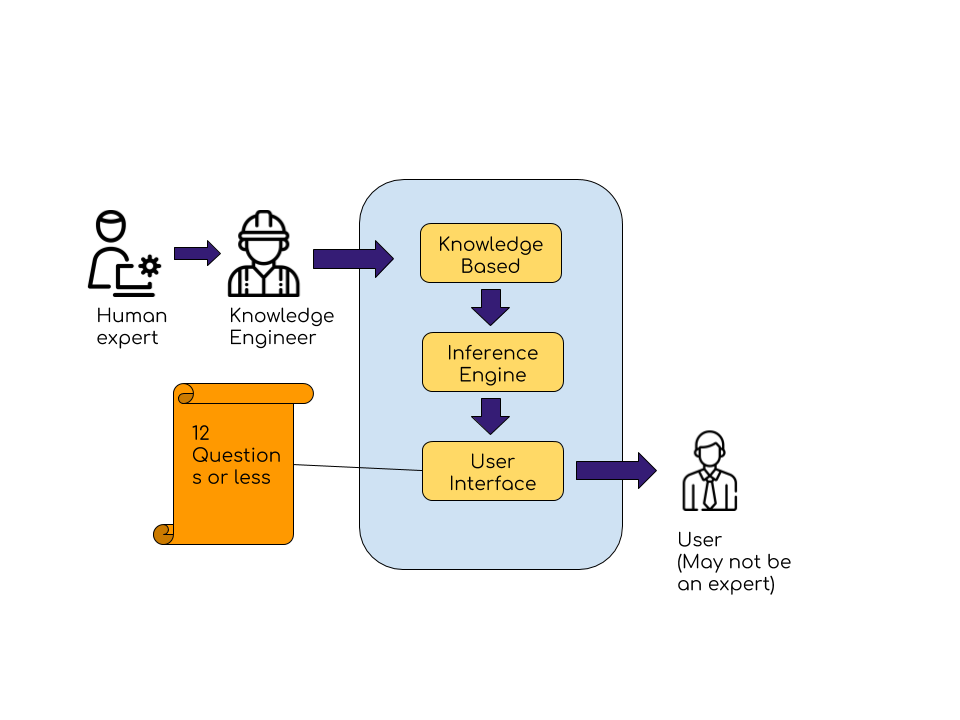 Our expert system has three parts:
1. Knowledge Base – Our KB contains all the schemes provided by the centre as well as the state together with their eligibility criteria.
2. Inference Engine – The IE uses Backward Chaining to find the list of applicable schemes for the user.
3. User Interface – A well-designed UI simplifies the whole process for the user.
The UI can be a simple Chatbot, or a WhatsApp bot, or a linear UI, or a voice-based UI. This gives us the flexibility to cater to any kind of demographic.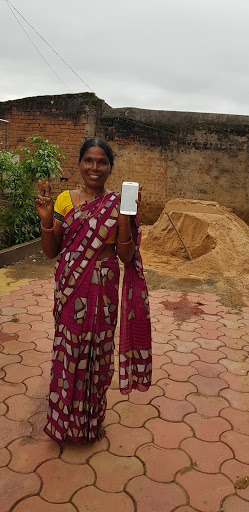 Now with her SKY-phone and MoreMitaan, she can:
Check eligibility for all the schemes
Can apply for any of the schemes she finds suitable for her need
Knows exact status of her application
Also helps others in availing benefits of govt. Schemes
She doesn't have to bribe officials
Above all, she feels empowered and is a happy woman